Introduction
Fluidline Valves is a premier manufacturer of industrial valves. Since 1973, we have been designing high-quality valves, that are used around the world in Industries ranging from Power, Steel, Oil and Natural Gas to Chemicals, Waste Water, Potable Water among others. Our capabilities in Design and Manufacture are complemented by our after-sales service, and this way, we can provide comprehensive "Flow Control Solutions" for any and every need.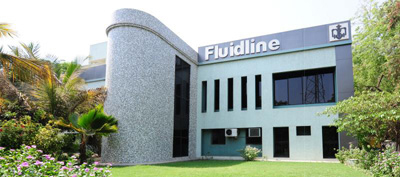 We offer the range of industrial valves that includes Gate Valves, Globe Valves, Forged Steel Valves, Check Valves, Ball Valves, Butterfly Valves, etc. A strong Design Engineering & R&D team ensures that in addition to standard valves, we can create any custom-designed valve to suit your needs. Our valves meet the requirements of API Spec Q1./ API 6D and have received ISO 9001:2000 certification.
Our manufacturing base at Ahmedabad, India, is a 100000 sq/ft facility that is equipped with the latest tools and machineries including Lathe, Drilling, Shot Blasting, Lapping Machine, Hardness Tester, Laboratory, Insitu Lapping Machine, Overhead Material Handling Equipment etc. Our attention to quality and timely delivery has resulted in several happy customers. Visit our Testimonial section to know what they have to say about us.
With a young and dynamic management team, we hope to scale new heights and be recognized as one of the market leaders in producing world-class, industrial valves.